Introducing Donation Assistant
With many club teams, it's important to fundraise from the community. In fact, many club teams exist because of a few large private, or business, sponsors.
An often underutilized source of potential extra donations is the people who sign up and come to your practices year after year. They may not have as much money to give as the larger donors, but often they are willing to chip in a few extra dollars if they can.
As of today, I'm offering a new feature I'm calling Donation Assistant. During registration, right before your parents finish paying for their kids registration they'll automatically be asked if they want to add a donation.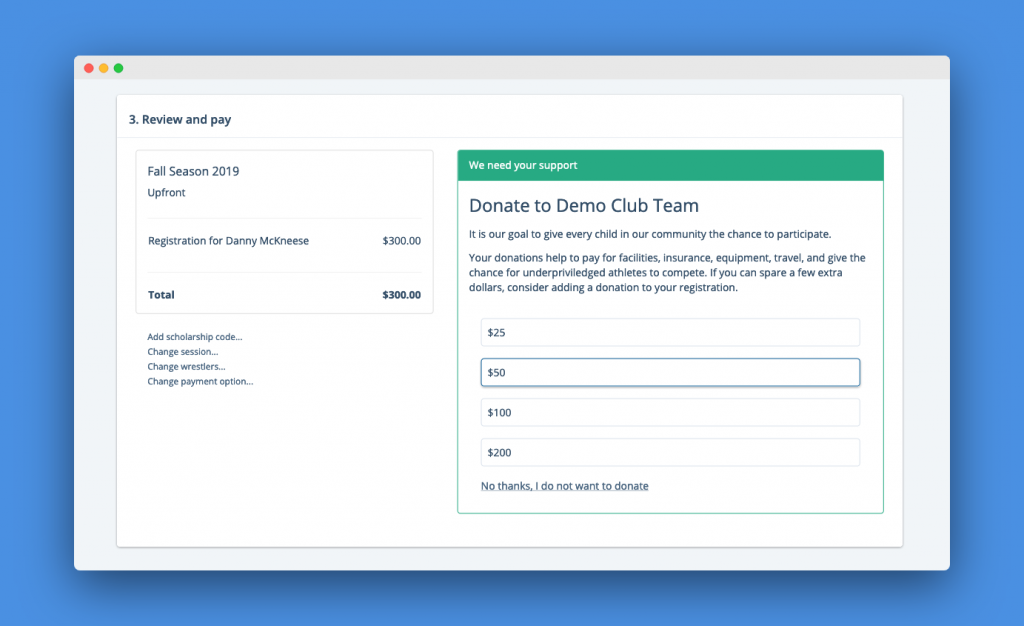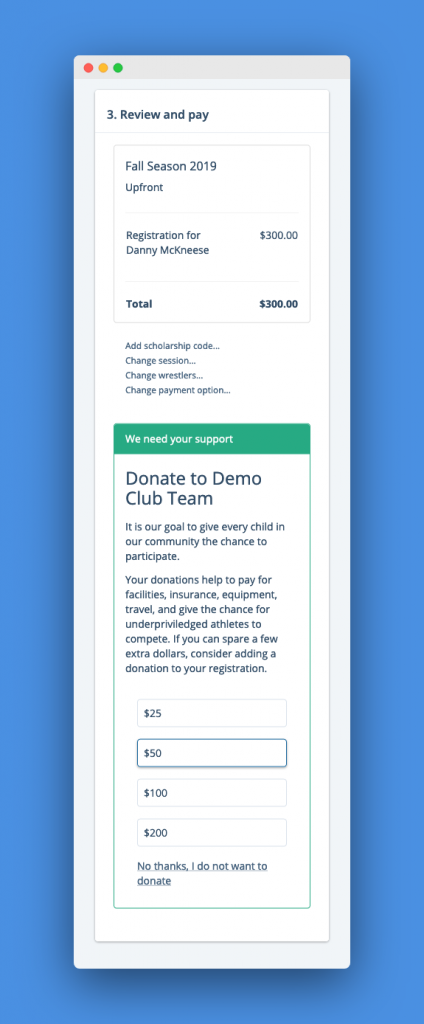 You don't have to do anything, and clicking one of those donation amounts automatically adds it to their total. My hope is this gives your parents a time to chip in a few extra bucks, without you as a coach or admin feeling anxious making a difficult ask in person.
If you want this enabled on your account today, please email me at matt@wrestlingiq.com so I can enable it for your club team.