Sending branded emails through WrestlingIQ
WrestlingIQ will now send emails branded like your team/club, instead of with WrestlingIQ branding. Thankfully, I've also managed to remove my own face from the support@wrestlingiq.com address – you won't have to look at my mean mug any longer!
Here are a couple examples of how the emails look now. They have a neutral design, pull in your brand color for buttons (in place of the green shown below), and will present your team name as the from name (e.g. Your Club via WrestlingIQ).
Messaging emails, either from the messaging function or video review, are minimized even further to make it easy to read.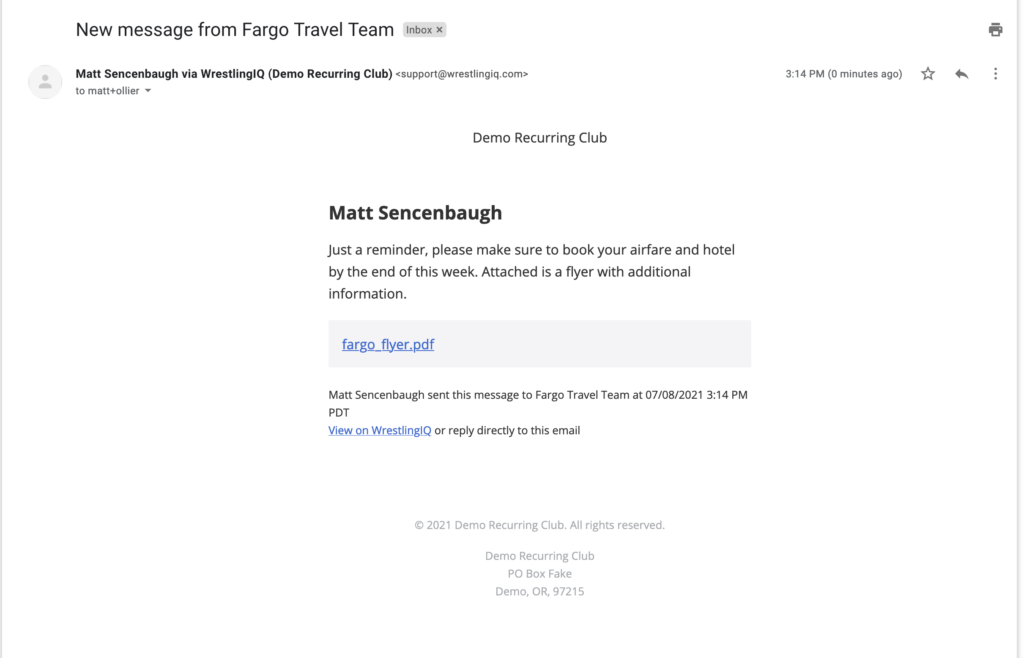 The receipt email has undergone significant changes, pulling receipt/transaction information into the email body as well as allowing for a PDF download. WrestlingIQ now allows for custom receipt footers, which can be useful for tax purposes or disclaimer text.
Feel free to reach out to support@wrestlingiq.com if you would like a custom footer or branding configured for your team.